Q&A with Anne Alleva, Director of Agriculture, Queens County Farm
What year was the farm founded? How much land you have?
1697. 47 acres
Has farming always been your career or is this a passion project? Why did you get into this business? Tell us your story!
Farming has not always been my career, but I fell in love with it in 2014 and have been farming ever since. I went to school for Social Work as I wanted to be in the business of helping people. After college, I participated in an AmeriCorps program in Kimberton, PA where I was living and working with adults with disabilities in a Camphill Village. The program for this population just so happened to be situated on a biodynamic farm. It was here that I got my first taste for farming and fell in love! Since then, I have farmed in the Hudson Valley, for county funded, public farms and for small business, private farms. I have experienced many different ways of growing food, herbs, and flowers and plan to continue my farming journey for life in many different ways!
What was that first season like for you? Any stories or anecdotes from the early days you'd like to share?
My first season was difficult and amazing! I really got to push my body and mind to limits I never had before. I loved everything about being outdoors and getting to know Mother Nature more intimately as I followed her seasons. My first season was a huge learning curve, but I had wonderfully patient mentors who really showed me the ropes. You make friends very quickly with the people you work with as you bond over getting messy in the fields and the feeling of creating food together for people to eat, it truly heartwarming.
Do you have a favorite flower?
Dandelion. Although more known as a weed to many, it is one of the first wildflowers to bloom in the Spring providing food for our much needed pollinators. It is quite a resilient plant with great medicinal qualities.
What's your favorite part of the season? What do you look forward to the most?
Tomatoes! After work potlucks with the crew and getting to go on field trips with the crew to learn about how other farms are doing similar things. I love our seasonal farmstand and Fall on the farm.
If you'd like the general public to know one thing about flower sourcing, what would you like to share?
Source local! Support local!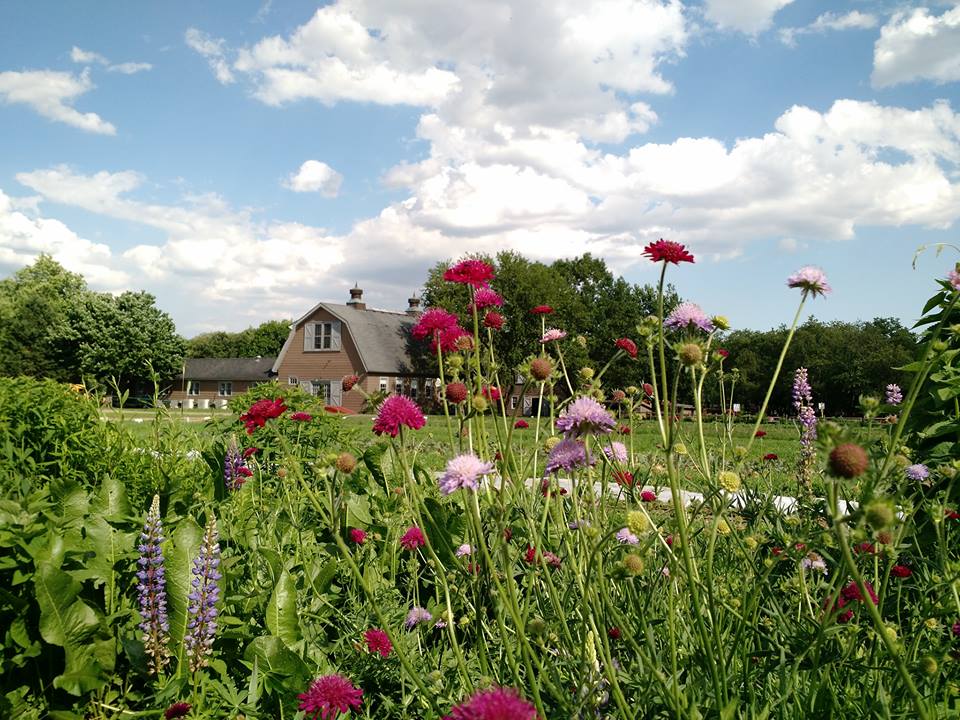 Photos by Queens County Farm, Justine Bursoni, and Go Visit NYC